[two_third]Mustang HS WGPO 2018 – Final Draft 2.0
Timeline: Vertical. Units will enter back left, exit front right from the audience perspective. Following the performance, units will exit directly to the outdoors. Please be sure proper footwear is worn. Floors will need to be snaked out of the gym
ACTION PHOTOGRAPHY AT THIS CONTEST!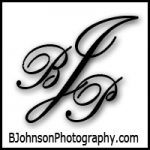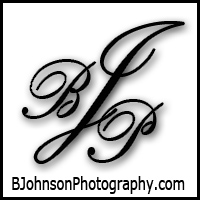 This contest will have action photos taken by B. Johnson Photography. Digital Galleries may be pre-ordered for $50 per unit.  There will be a minimum of 150 images for each gallery, with 2 photographer coverage. Purchased galleries will have NO watermarks and will be fully downloadable for EVERYONE in your unit with no time limit and no usage restrictions. All units will still be photographed even if  not pre-ordered and prints may be purchased from the galleries.
Order Digital Galleries HERE
Important note: Due to extended travel and 3 LARGE events during this particular week – units that do NOT pre-order may not see their images published for several weeks after Championships. ALL pre-ordered units WILL be published in the immediate week following the Mustang contest. Units will be published in the order of payment received. Thank you for your understanding at the end of a very full winter season! ~Belinda.
Quick View Schedule: Questions should be directed to Kyle Myers, Contest Director.
| | |
| --- | --- |
| UNIT | PERFORM |
| MIDDLE SCHOOL | |
| Choctaw MS | 10:00 |
| Mustang 7th Grade | 10:07 |
| Westmoore MS | 10:14 |
| Checotah 3rd-6th | 10:21 |
| Jenks MS | 10:28 |
| Piedmont MS | 10:35 |
| Yukon MS | 10:42 |
| Will Rogers JH | 10:49 |
| McAlester Cadet | 10:56 |
| BREAK – 10 min | |
| SCHOLASTIC REGIONAL B | |
| Westmoore HS JV | 11:13 |
| Wagoner HS | 11:21 |
| Haskell HS JV | 11:29 |
| Pryor HS | 11:37 |
| McLoud HS | 11:45 |
| Southmoore HS JV | 11:53 |
| Piedmont HS JV | 12:01 |
| Checotah HS JV | 12:09 |
| Kiefer HS | 12:17 |
| Stillwater Cadet | 12:25 |
| Nathan Hale HS | 12:33 |
| Atoka PS | 12:41 |
| Mustang 8th Grade | 12:49 |
| BREAK – 20 min | |
| SCHOLASTIC REGIONAL A | |
| Stillwater HS JV | 1:17 |
| Catoosa HS | 1:24 |
| Putnam City HS | 1:31 |
| Yukon HS JV | 1:38 |
| Enid HS | 1:45 |
| Mustang HS JV | 1:52 |
| Fort Gibson HS | 1:59 |
| Haskell HS Varsity | 2:06 |
| McAlester HS | 2:13 |
| Western Heights HS | 2:20 |
| INDEPENDENT REGIONAL A | |
| Immense Memories | 2:27 |
| BREAK – 20 min | |
| PERCUSSION: MIDDLE SCHOOL MARCHING | |
| Sand Springs MS Percussion | 2:54 |
| PERCUSSION: SCHOLASTIC MARCHING B | |
| Claremore HS Percussion | 3:04 |
| Wagoner HS Percussion | 3:14 |
| PERCUSSION: SCHOLASTIC MARCHING A | |
| Coweta HS Percussion | 3:24 |
| Sand Springs HS Percussion | 3:34 |
| Tulsa Edison Prep | 3:44 |
| PERCUSSION: INDEPENDENT A | |
| Resistance Indoor Percussion | 3:54 |
| PERCUSSION: EXHIBITION | |
| Choctaw HS Percussion | 4:04 |
| BREAK – 20 min | |
| SCHOLASTIC B | |
| Westmoore HS Varsity | 4:34 |
| Edmond Memorial HS | 4:42 |
| Piedmont HS Varsity | 4:50 |
| Jenks HS JV | 4:58 |
| Claremore HS | 5:06 |
| Coweta HS | 5:14 |
| Stillwater HS Varsity | 5:22 |
| Southmoore HS Varsity | 5:30 |
| Checotah HS Varsity | 5:38 |
| Edmond Winter Guard | 5:46 |
| Bartlesville HS | 5:54 |
| BREAK – 15 min | |
| SCHOLASTIC A | |
| Jenks HS A | 6:17 |
| Choctaw HS JV | 6:25 |
| Mustang HS Varsity | 6:33 |
| Berryhill HS | 6:41 |
| Yukon HS Varsity | 6:49 |
| Collinsville HS | 6:57 |
| INDEPENDENT A | |
| ICT Independent | 7:05 |
| SCHOLASTIC OPEN | |
| Jenks HS Open | 7:15 |
| Choctaw HS Varsity | 7:24 |
| MASSING | |
[/two_third] [one_third_last]
RECAP
CONTACTS
Kyle Myers (405) 618-9917
Ryan Edgemon (405) 205-3620
JUDGE ASSIGNMENTS
GE Cody Edwards
GE Dennis Kerr
DA James "Pepper" Oliphant
EQ Amy Lueb
MV Josh Swain
T&P Jennifer Vernon & Jeremy Stevens
(PERCUSSION)
Effect-Music: Adam Wiencken
Effect-Visual: Dennis Kerr
Music: Jeremy Ball
Visual: Pepper Oliphant
CURRENTLY PRE-ORDERED ACTION PHOTO GALLERIES:
Jenks MS
Jenks JV
Jenks A
Jenks Open
Choctaw MS
Choctaw JV
Choctaw Varsity
Yukon MS
Yukon JV
Yukon Varsity
Enid HS
Mustang 7th
Mustang 8th
Mustang JV
Mustang Varsity
Claremore HS Guard
Sand Springs HS Percussion
Sand Springs MS Percussion
McAlester HS Guard
McAlester Bison MS Guard
Haskell Varsity
Immense Memories
Westmoore MS
Westmoore JV
Westmoore Varsity
Southmoore JV
Southmoore Varsity
Nathan Hale HS
ICT Independent
Pryor HS
Checotah 3rd-6th Grade
Checotah HS JV
Checotah HS Varsity
Fort Gibson HS
Western Heights
Bartlesville
[/one_third_last]